We are delighted to be a Gold sponsor of the 6th International Conference and Exhibition on Thermoplastic Composites (ITHEC), on October 12-13, 2022 in Bremen.
We look back on a successful ITHEC in Bremen in 2018, where Tjitse Slange received the ITHEC / JEC Best Paper Award for his paper "Rapid Manufacturing of a Tailored Spar by AFP & Stamp Forming". Read more
After the virtual ITHEC in 2020, we look forward to meeting everyone again in Bremen in October. Feel free to contact us if you have any questions or would like to meet us during ITHEC.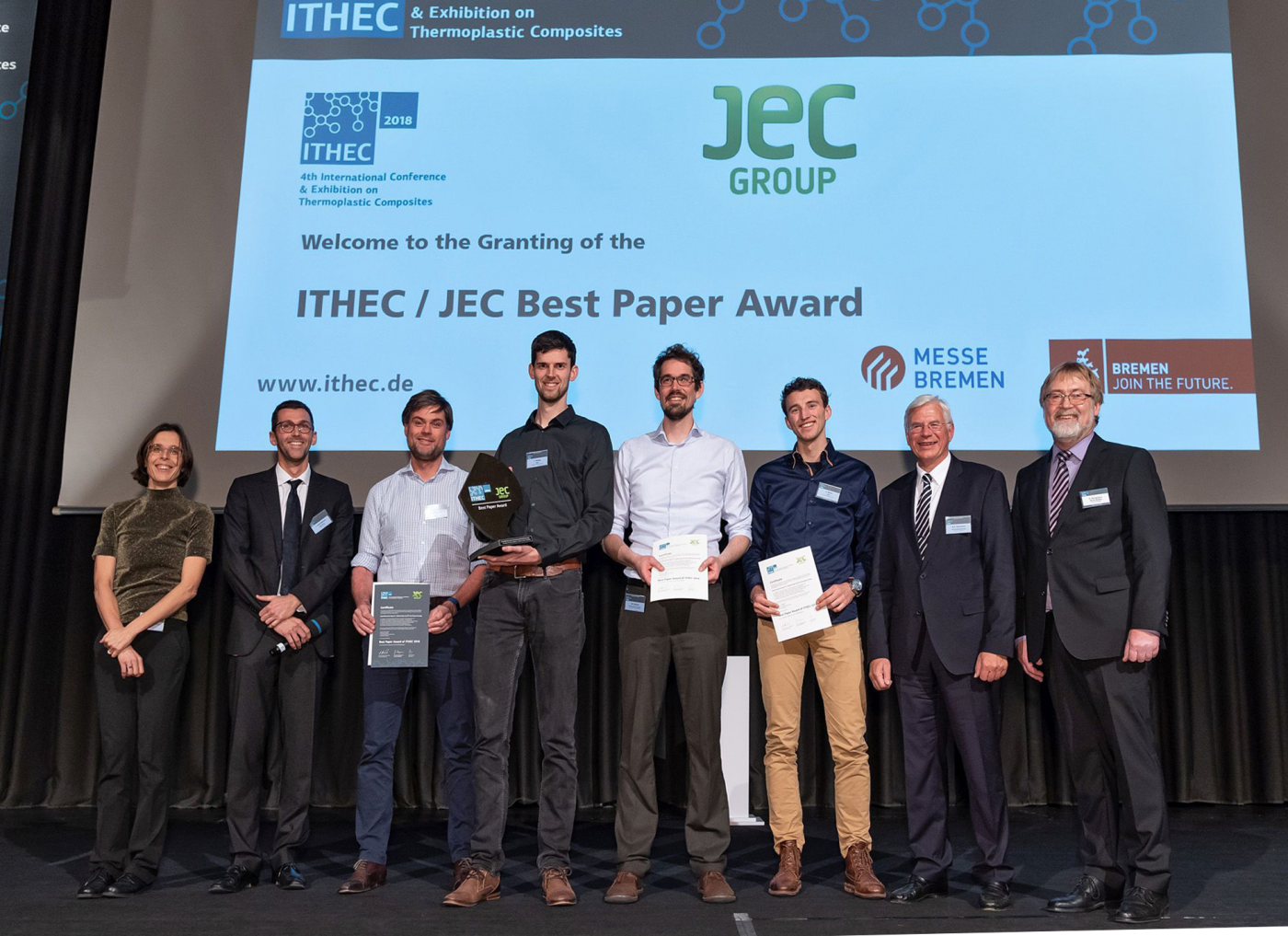 Photo: © MESSE BREMEN/Jan Rathke

Event info
ITHEC 2022, Bremen

Wednesday, 12 October 2022
Thursday, 13 October 2022