Back to overview
ITHEC / JEC Best Paper Award
Last week during ITHEC 2018 Tjitse Slange, of the ThermoPlastic composites Research Center (TPRC) received the ITHEC / JEC Best Paper Award for his paper about "Rapid Manufacturing of a Tailored Spar by AFP and Stamp Forming".
For the first time, the ITHEC organizers together with the JEC Composites Magazine awarded the Best Paper Award this year. Of the 52 presentations and posters, the jury had nominated four. For more information about Tjitse Slange's research, check our research overview.
We would like to thank all visitors to ITHEC 2018 and look forward to working together on the development of advanced thermoplastic composites and processes.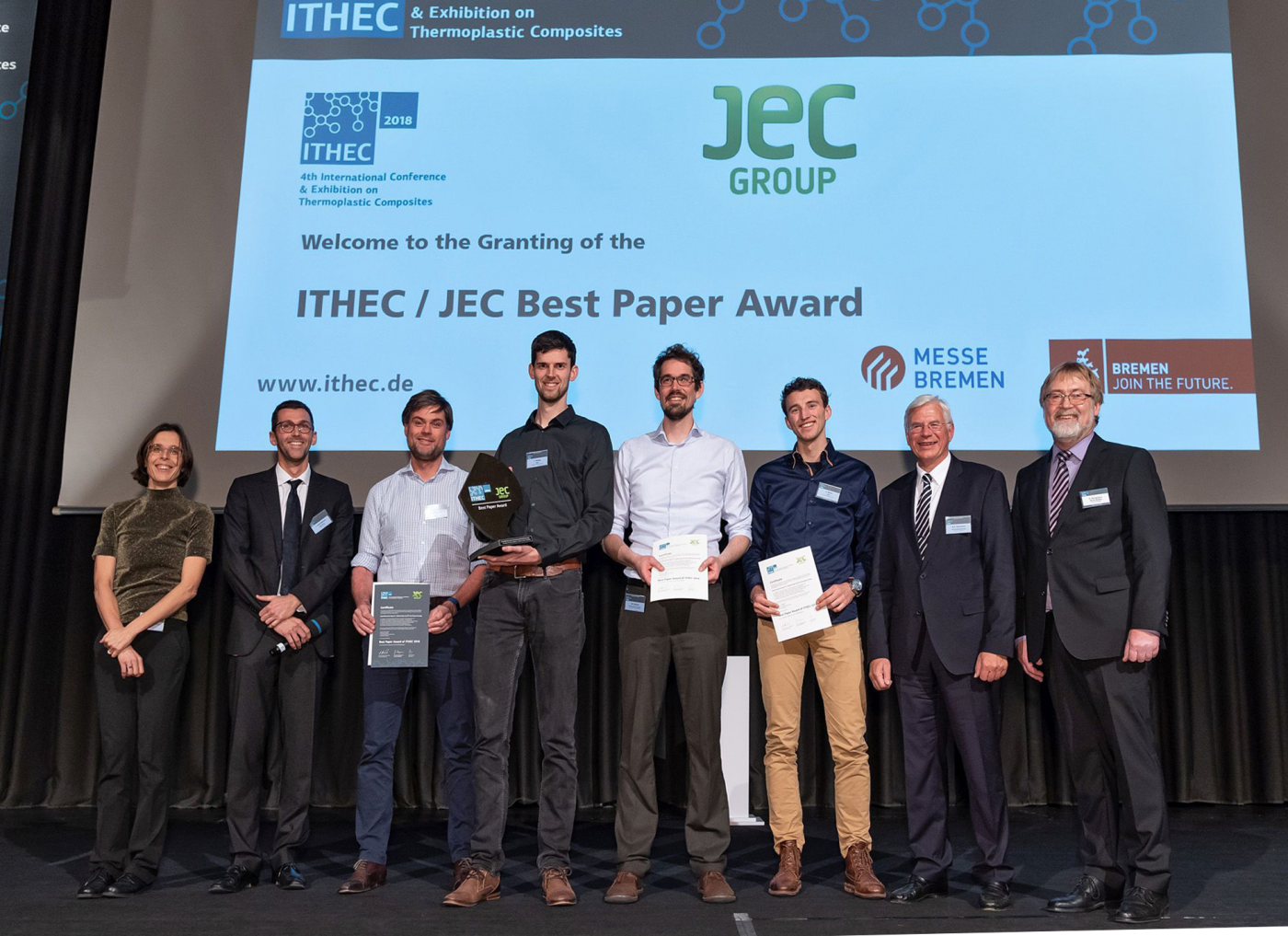 Photo From left to right: Dr. Irene Fernandez Villegas (TU Delft, Program Committee), Thierry Saint-Martin (JEC Group), Sebastiaan Wijskamp (TPRC), Tjitse Slange (TPRC), Wouter Grouve (University of Twente), Yannick Buser (TPRC), Prof. Dr. Axel. S. Herrmann (University of Bremen) and Dr. Hubert Borgmann (Messe Bremen).
© MESSE BREMEN/Jan Rathke